Note: I  previously published the following post at SkipCohenUniversity.com, with the exception of the final step showing the Pro Photographer Journey Podcast logo. I wanted to republish it here so that you could have a behind the scenes peek at the making of our cool new podcast cover!
Truth be told, I've been drooling over the chance to use Westcott's Ice Light 2 for a while. The longer I work as a portrait photographer, the more I've come to value portable, lightweight equipment. And with the recent news that my amazing assistant has decided to move out of state, I've had to haul everything around myself, which has led me to appreciate the need to be as efficient as possible.

So when I was offered the chance to try the Ice Light 2, I jumped at the opportunity. In no time it's quickly become a favorite key light for my corporate headshot clients. It's also served as great fill light for the occasional outdoor senior high school portrait on cloudy days. However, I wanted the chance to use the Ice Light 2 in a more dramatic project. Hence, today's self-portrait.
The Dramatic Self-Portrait
Self-portraits can be tricky. Having grown accustomed to being the one behind the lens, I found it a bit intimidating to break out my camera's remote control and start snapping the shutter at myself. Immediate insecurities arose; ironically, the same insecurities that I'm constantly reassuring my clients about. Should I smile? Should I not smile? How's my hair? Will my skin show my age?
Nevertheless, after setting up my tripod, camera, portable 5×7 black backdrop, and chair, I plopped down in the hot seat and flipped on the Ice Light 2.
The thing is like a powerful light saber. In fact, one of my teenage clients (who turned out to be an avid Star Wars fan) nearly refused to give it back when I let him hold it during a recent photo session. Operation is easy: just turn it on! It has ten levels of brightness, so after some testing, I settled on a stetting of 6 and held it out slightly to the side, just outside of frame.
As I listened to my favorite tunes, a few practice shots quickly turned into an impromptu full session. As you'll see in the image, I didn't even bother to take my headphones off. Instead of having to reposition hefty softboxes, all I had to do was literally change the position of the Ice Light in my hand and adjust the output of the light if needed.
It took all of 30 minutes to get a series of shots to choose from. After making some basic edits in Lightroom, I took my favorite portrait over to Photoshop.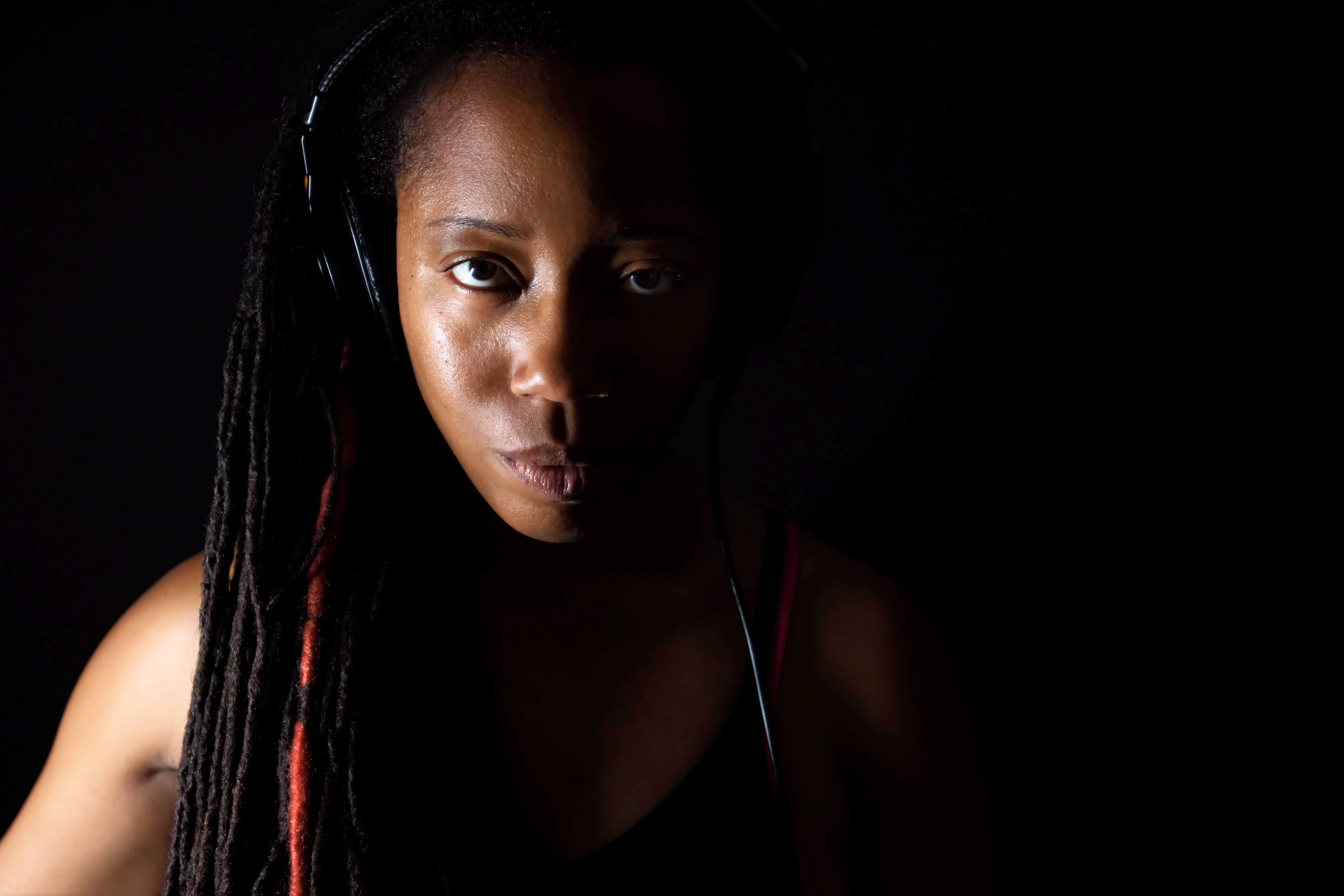 After hand-painting some streaks of color and adding in a bit of gritty texture, I was quite happy with the final result: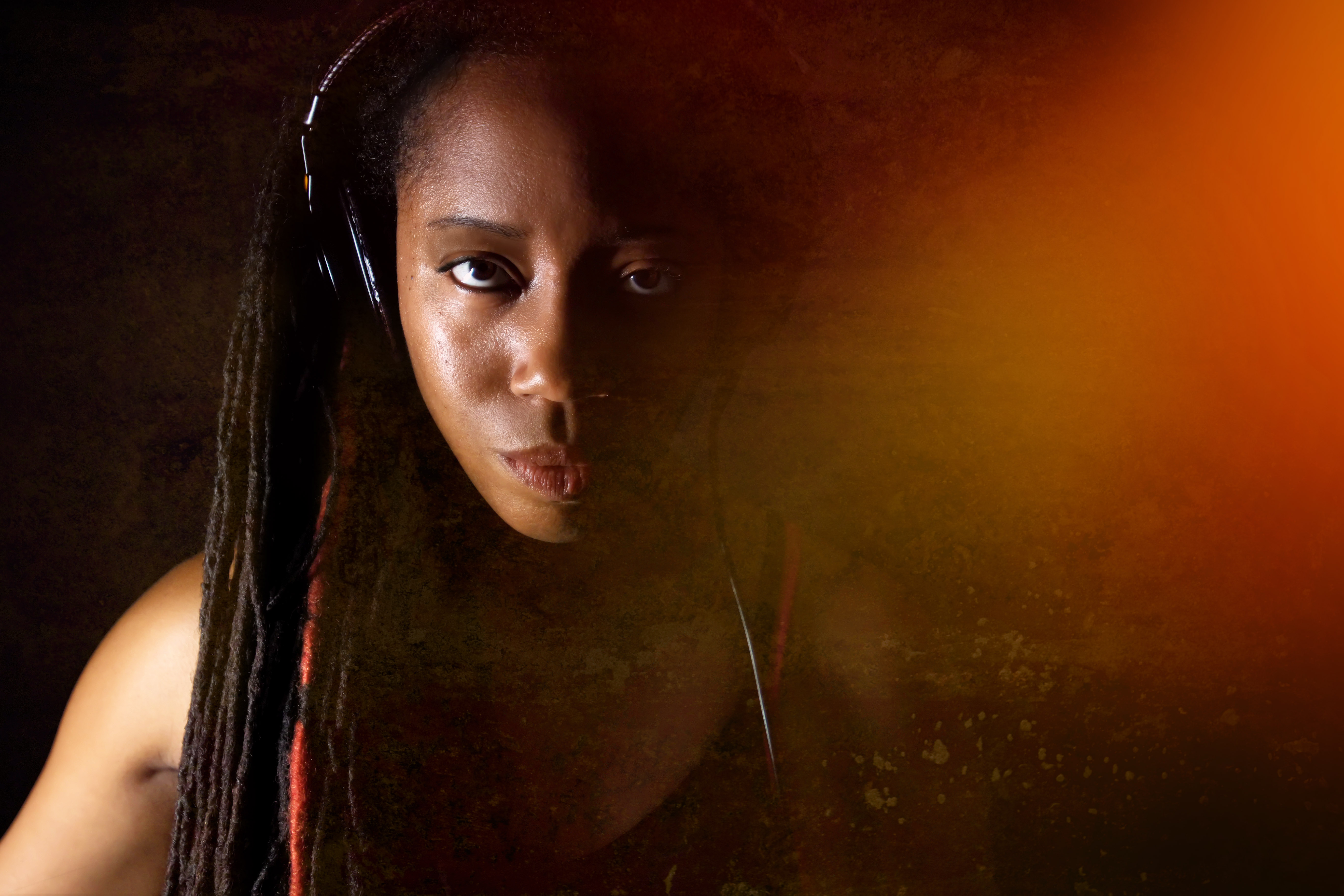 Then, I cropped it down and slapped on our logo. The final result:
The Ice Light 2 has essentially changed the way I work, and for the better. It's fun and it's easy!