Podcast: Play in new window | Download
Subscribe: Apple Podcasts | RSS
In this solo episode, I answer the most common questions I've been getting from podcast Episode 128: The Definitive Guide to Throwing a Strategic Portrait Party. When done well, it can bring you income, clients, and credibility in your local community.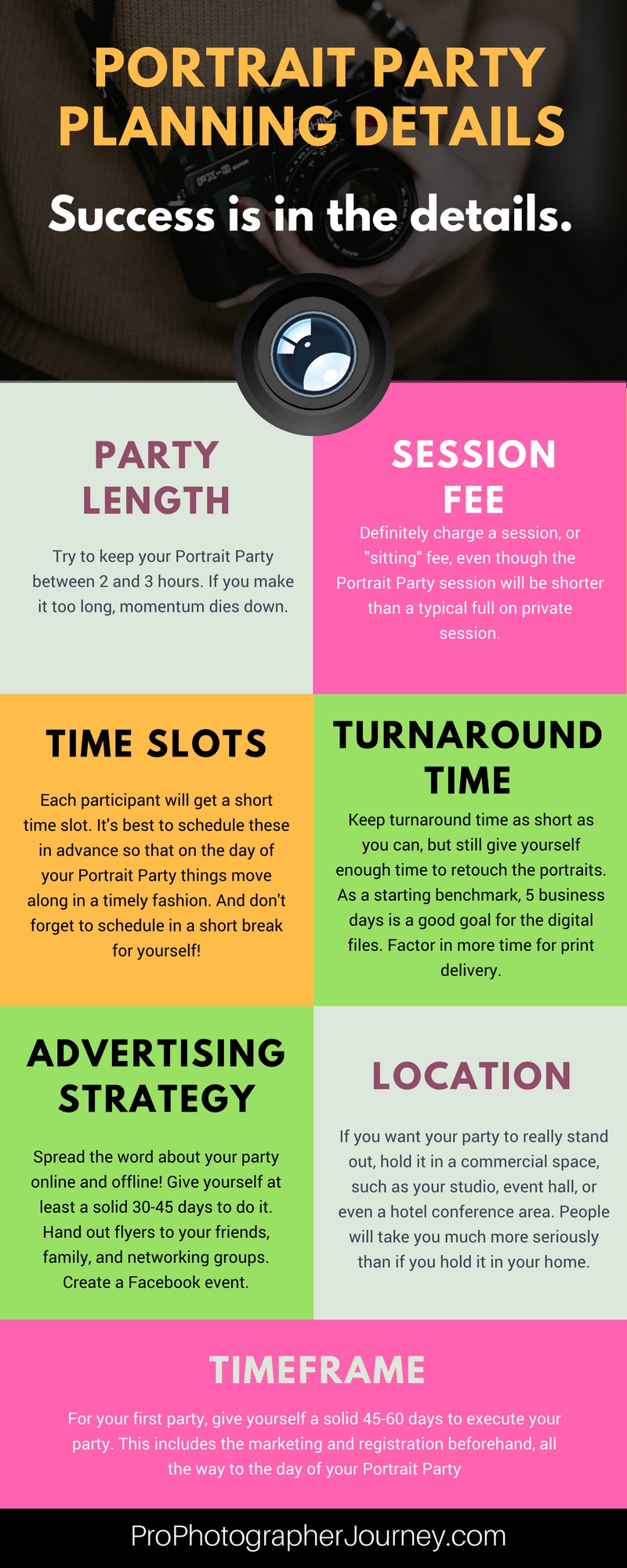 Here are the Common Questions I answer in this episode:

Based on what you said, it sounds as though the parties last about 2 hours, is that right?
My parties lasted on average 3 hours actually. I tried 4 hours once, but it felt too long. Things died by the last hour.
Did you have a standard fee?
My promo "headshot party" fee: Because I was new to the area and had little portfolio or social proof to speak of, I charged $50/person, which is quite a discount from my normal h eadshot pricing. I made this quite clear over and over again, ad nauseam, so folks would not expect the $50 on a normal day.
How long were your slots?
My time slots were 10-15 minutes each, although I left a 20 minute slot in the middle of the party open so that I could have a snack and potty break. 🙂 I shot about 12 people at that first party.
I assume you retouch the finished product, what turnaround time do you offer?
My turnaround time was 5 business days. This gave me enough time to process headshots for 12-15 people.
With the portrait parties you've hosted, was there any concern about duplication of services in the people invited? For example, competing dentists or lawyers etc.
For my portrait parties, no one has ever expressed any concern over duplication of services (at least, not to my face, ha). Even in my small town, this was not an issue.
Also advertising, did you do leaflets, online?I am tempted to give it a go and start promoting the idea.
As for promotion, I did it online and offline. Offline, I did flyers that I handed them out at networking events. Online, I created a Facebook group and invited people.
How long did you give yourself to organize the party?
I actually gave myself about a month and a half to organize my first one. For some that may seem a bit long, but for me it was just right. My second portrait party, I allowed about a month since I was already familiar with the process.
Where did you set up in your home?
As far as location, I actually didn't set up in my home. Instead, I reserved a trendy, spacious commercial event space. It seemed to elevate the status of the portrait party, made it more memorable, and people therefore seemed to take me more seriously as a photographer. If you can do it in a commercial space, I'd recommend it.
But if you do it in your home, it totally depends on the layout. If you have lighting equipment, then you'll be able to control the lighting, and therefore could make a decision based on the amount of room you have. However, if you don't have lighting equipment yet, then natural lighting will be a huge factor.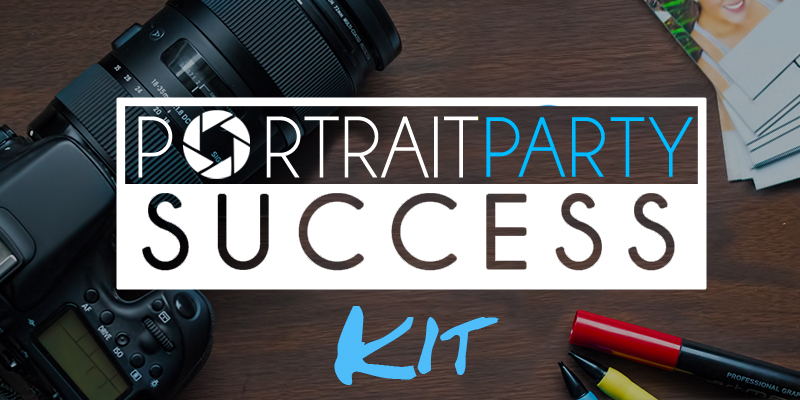 Did you continue to use the photo equipment you bought for your party?
I absolutely recommend re-using your gear again and again. Plan your party that way if you can. In fact, whatever type of portraits you take at the party will most likely be what you get more of in the future, so try to make the party focus on something you want to do more of in the future.
A mobile backdrop can definitely have multiple uses, but you want to test it before the party to make sure (as opposed to just hoping it will work the day of.)
How did you set up the shots (backdrops etc)?
Setting up the shots: I used a 5×7 backdrop (https://www.amazon.com/Impact…/dp/B0053EBFBQ/ref=sr_1_1…)
For the softbox, I used the 50″ mega apollo for large soft light. It may have been overkill for just headshots, but it totally impressed my guests more: (https://www.amazon.com/Westco…/dp/B0000B3OUR/ref=sr_1_1…)
(neither of those are affiliate links)
You mentioned both the Chamber of Commerce and BNI. Do you find one to be more beneficial than the other?
Between the Chamber of Commerce and BNI, I've actually found both to be equally beneficial in my case, because I put effort into both. I hope that doesn't sound corny. 🙂
With the Chamber of Commerce especially, it's what you make of it. You have to put in an effort to go the networkings events and get to know people. Otherwise, you will pay the fee and reap no benefits. I've heard plenty of people say that Chamber did nothing for them, but they are also the same ones that never attend any of the functions. I find that when I get my butt out of my office and to the networking meetings for face-to-face interactions, people start asking about scheduling sessions when they see my happy face.
BNI is not a cheap investment, but it's also much more of an active approach, as you are expected to meet with them every week. Also, once you're in the group, they don't allow in any other competing photographers.