Podcast: Play in new window | Download
Subscribe: Apple Podcasts | RSS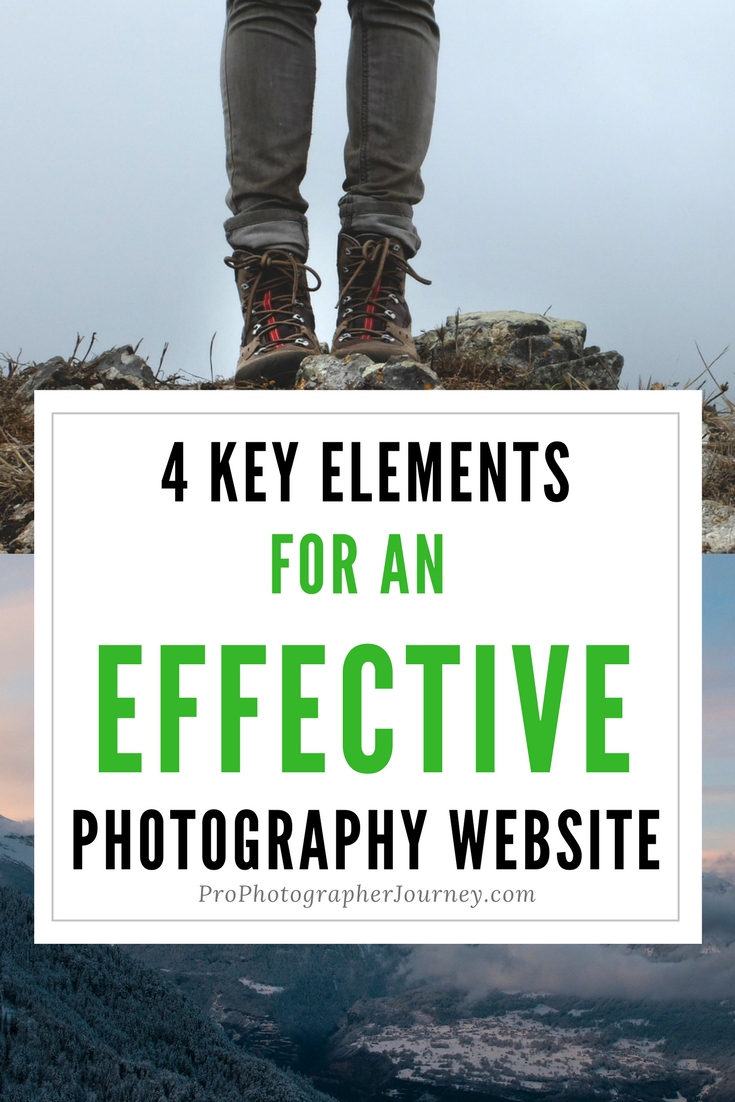 In this solo recap episode, I want to really focus on the crucial elements for a great photography website.
Minor rant: You need more than a Facebook business page. While Facebook business pages can be wonderful for business, it should not be your only "store front", simply because you don't own that asset. You don't have your "fans" email addresses. If Facebook ever decides to shut down or close your account, you lose all that info.
Okay, rant over. Let's continue.
The 4 Key Elements to a Photography website that attracts your ideal clients:
1. Convey Your Personality
Show your personality. It's one super powerful thing that will make your business unique. Don't hid behind a corporate facade. People want to get to know you. When they agree to book a session, they're buying into YOU. It's your personality that will help de-commoditize your business.
2. Easy for people to get in touch
Have more than just a contact box — also include your email on your website, along with your business phone number. When a potential client decides to reach out to you, you want them to be able to reach you as soon as possible, because that's when the iron is "hot" so to speak (meaning, they are prepared to buy). If they are able to hear your voice on the same day that they send out an initial inquiry, that drastically increases the chances of them booking a session with you.
3. Focus on the niche that you want to get more work from
Don't barf all of your work onto your website. Make sure you only put the type of past work that you want to get more of into your portfolio, and make sure it's your best. If you're a senior high school portrait photographer that does nature photography on the side at family vacations, please don't include those nature photos on your website, unless you're actually looking to get more nature photography work (which is an entirely different market compared to high school seniors). While your nature photos may be wonderful, they'll be out of place on your website, add no additional value, and may actually confuse your potential clients who are looking for a high school senior photographer.
4. Have a great design so that you attract the right kinds of clients
Having a well-designed website shows that you take yourself seriously as a professional photographer. This, in turn, will help you attract clients that take you seriously and are willing to pay what you are worth.
Zenfolio and SmugMug are two great platforms for building your photography website because they have built in templates. There are other services as well that make it easy too. For those photographers who want more control, WordPress is another option.
Save