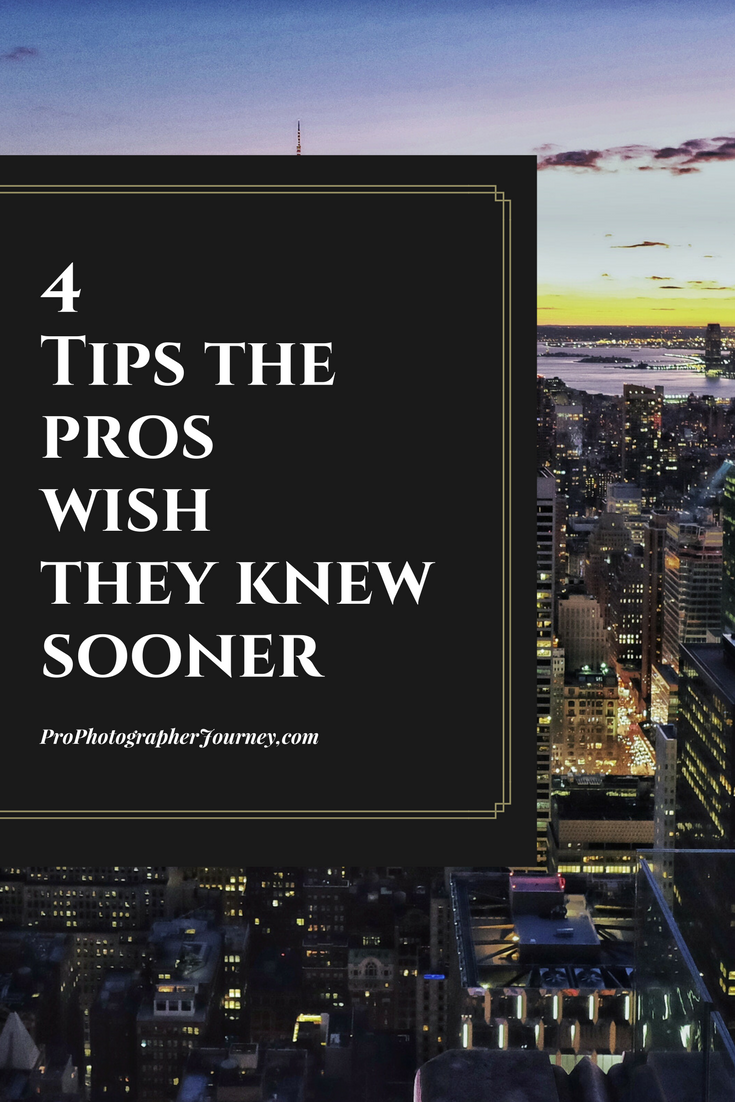 Over the course of time, there have been plenty of tips for you to read, try, and act upon and there will be many more in the future.
As photographers, it should always be a goal to continue to learn and make changes to your own business as it grows. The best way to do this is to learn from those who have been successful before you.
Let's face it, there is no shortage of photographers but why is it that some are successful and others are not? Well, part of it comes down to experience and the other part education mostly. While there are other factors, these are the tried and true basics of being able to overcome some of the toughest parts of owning your own business. Here are just a few tips from pros that can give you a boost in the right direction.
1. Business Comes First
A tough pill to swallow for one of the most creative jobs in the world. Truth is, photography becomes so little of what you do in the day that it's almost scary. The fact of the matter is that while photography is the service, the business is what makes things go 'round. Bringing in clients, money, profits, and growth are the pillars that a successful business must master.
This includes things like marketing yourself or your business, running and tracking numbers, client leads and communication on many levels, as well as scheduling, editing, follow up, appointments and more.
2. Outsource and Become More Efficient
As many photographers as there are in this world, there are also many people who can help those people. Not only in their advice but in their own skills.
When you start your business, you will need to constantly become more efficient and smooth with your process and your workflow. If all of the tasks and parts of your workflow aren't smooth, then you may want to consider hiring someone to help. These people can help you stay organized, making bringing in clients easier with help marketing, and will allow you to spend more time doing the things you need to do to grow your business.
3. Market Yourself All the Time
It's said that the best time to market yourself is when you're busy. Though this may seem crazy and a bit overwhelming, the truth behind the statement comes from some of the most successful photographers.
If you get busy and stop marketing yourself, you will never find a sustainable flow of customers. You might be busy in that moment but it will eventually end and all the momentum you had built up will go away and you'll have to start from the bottom again and again.
4. Up Your Sales Game
One of the best things you have to offer as a photographer is not just your photography skills, but instead in the knowledge of the sales side. Your attention to detail and knowledge of the art will give you leverage to up your sales game immensely.
A route that more photographers are taking is to help their clients in the printing of their images. This is a huge sales opportunity and will build an even stronger reputation for your business. The client gets to sit down with you and create ideas that you have the skills to bring to life.
These are just four of many pro tips that have come from photography gurus, businessmen, and professionals and are huge pieces of advice that any new photographer can start implementing right now and get a head start in the business of photography. By improving these four simple parts of the business you can get your business moving from a dream into reality.