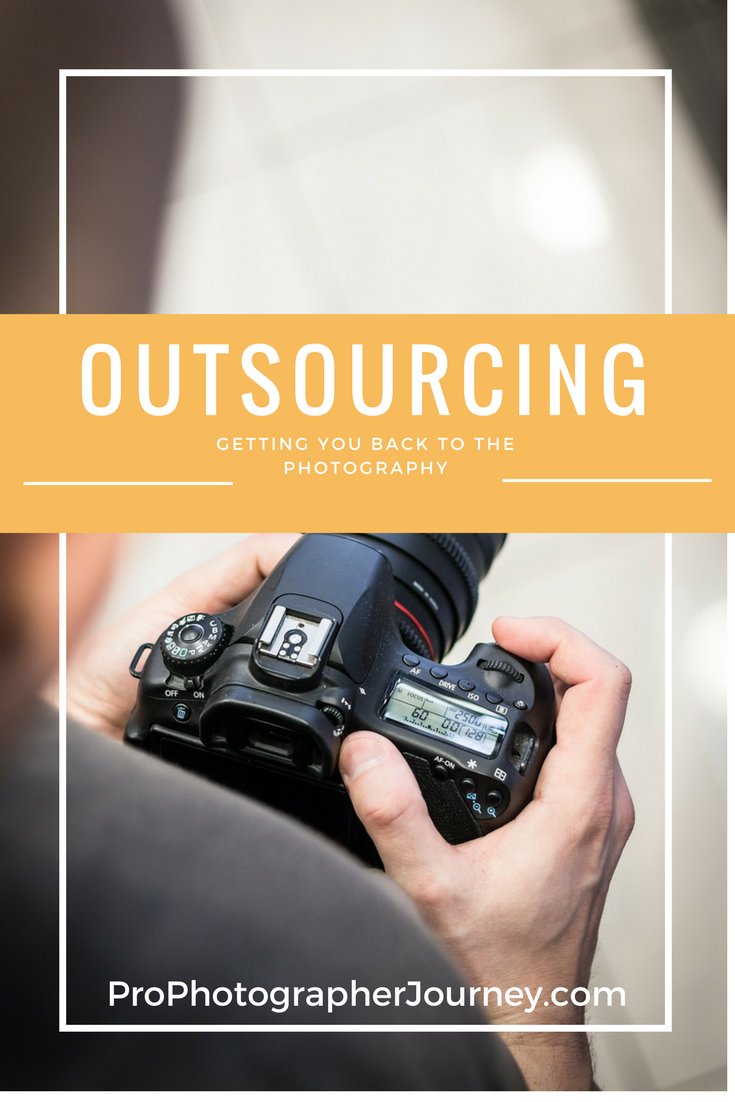 Photographers rival the top of the list of the busiest people and anyone who argues that fact is foolish and ignorant. In all reality, any entrepreneur is set up to be in for a very busy ride. Running your own business is really hard. There are so many aspects that go into a business that we never understand until we have to deal with those things ourselves.
With all of the parts of a business, it comes down to prioritizing. This is a skill that most photographers get really good at. That being said, most photographers aren't always good at another skill that is necessary for their business to thrive: outsourcing.
We have said in this podcast many times before that you aren't in this alone. There are plenty of photographers who you can reach out to who would gladly help you with your photography, however, what about those other tasks? Who can help with those?
Let's talk about how outsourcing can help your business and some aspects of your business that might be better off if someone who is a professional can take care of them.
1. Money & Business
Accountants or someone similar is one of the most important people in a business. That person might be you but if the words "profits" or "overhead" makes your eyes glaze over then you might consider hiring or getting to know an accountant or even a bookkeeper that you can trust and stay in contact with.
This person is looking out for your well-being as well as your business's well-being. They have expertise in that area, they enjoy their job, and they can save you a ton of time and stress.
2. Website & Writing
Need a few more words that might make you cringe? "Grammar" and "coding" are just a few of the other things that are crucial parts of your business. You have to have a great website that is elegant, professional, and most importantly, easy to use for potential customers. Along with that, you are required to send emails, create documents or brochures and often blog for your website and if you aren't a natural writer, this could be a task you dread.
Don't worry, there are plenty of people out there who are willing to help you with these things too. Writers who love art and photography but don't have the skill behind the lens would jump at the chance to help you write your blogs. Freelancers who might be learning to code would love to manage and run your simple photography website and help you.
3. Miscellaneous
Depending on your niche, you might have many other tasks that you need help with. Sometimes a virtual assistant to help with emails, scheduling, and data entry would be helpful to hire and have someone else manage. Social media is another area that always needs attention, but your attention is often divided in a number of ways. Even edits or proofreads or document or editing of audio files for podcasts like this one!
Don't forget that this is your business and that you are the boss here, but you do not have to do it alone. In fact, by outsourcing and delegating some tasks that you dread or that are taking too much of your time, you will actually be more able to focus on what you love most: photography.