Podcast: Play in new window | Download
Subscribe: Apple Podcasts | RSS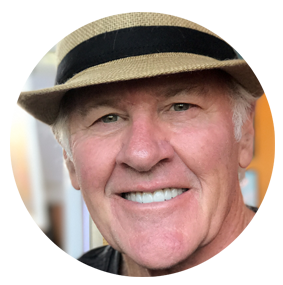 Marc Silber is an author, photographer, filmmaker,and producer of the very popular Youtube series Advancing Your Photography, where he has interviewed scores of some of the biggest names in photography. 
He started out learning darkroom skills and the basics of photography at the legendary Peninsula School in Menlo Park, CA, in the '60s, and moved on to hone his skills to professional standards at the famed San Francisco Art Institute. Marc moved into teaching photography in workshops all over the country, he became renowned as an engaging and helpful speaker and coach, as his greatest joy comes from helping others. 
He loves adventure and you'll find him out backpacking surfing or snowboarding, or maybe just chilling, taking a walk through Carmel with his wife and Golden Retriever. 
From the Pro Photographer Journey Podcast:
We want to give a huge thank you to Marc for taking the time to chat with us! We consider ourselves students as the listening audience, and appreciate him sharing his extensive knowledge with us.
Grab your copy of "The Secrets to Creating Amazing Photos: 83 Composition Tools from the Masters" and bring your photography business to the next level:
You can purchase the book on Amazon here.
 
In this interview, we discuss the following topics and answer the following questions:
Why his new book "The Secrets to Creating Amazing Photos: 83 Composition Tools from the Masters" can help photographers bring their work to the next level
Why you need a set of composition tools
Common composition misconceptions
Key composition tools we can use
"Mood lines", and how they can work either for you or against you in your photo's composition
Take the Challenge: #aypclub and include the mood
how photographers can make their work stand out amidst the sea of photographers these days
How photographers can improve their businesses
Marc Can Be Found At:
» Marc's website: SilberStudios.com
» Marc on YouTube:  https://www.youtube.com/marcsilber
» Marc on Instagram:  https://www.instagram.com/marcsilber
» Marc on Facebook: https://www.facebook.com/marcsilbershow