LISTEN TO THE AUDIO INTERVIEW:
Podcast: Play in new window | Download
Subscribe: Apple Podcasts | RSS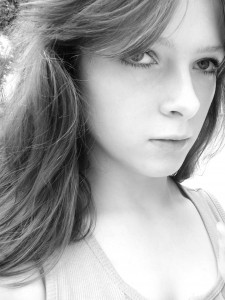 Meet Eleanor Leonne Bennett, an internationally recognized photographer at age 19. She specializes in fine art photography as well as contemporary art. Eleanor also has a multitude of experience in photographing cityscapes, architecture and the natural world. She is the CIWEM Young Environmental Photographer of The Year 2013, and has also won first places with National Geographic and The World Photography Organisation to name but a few. Eleanor's photography has been published in the Telegraph, The Guardian, The British Journal of Psychiatry, and many other publications, and has had her art exhibited around the world.
Today we cover quite a bit, such as the importance of taking the initiative when reaching out to art directors and editors, doing your research beforehand, and going out and shooting whether you have a gig lined up or not.
I want to give a huge thank you to Eleanor for taking the time to chat with us! I consider myself as much a student as the listening audience, and appreciate her sharing her extensive knowledge with us.
---
Alot of photographers spend too much time looking at what other people are doing and lose their own vision. -Eleanor Bennett
---
Top 3 Tips From the Interview:
1. Take Initiative and Start Shooting Already

Take initiative and go out and start shooting, whether you have a gig lined up or not. It can be great practice, helps you build your body of work, and gives you potential material that you can market to appropriate venues later.
2. Do Your Research

Prior to reaching out to a company you would like to work with, research their values first. Understand their audience, as well as their mission. This will allow you to communicate that you want to help them achieve their mission and deliver value to their audience. This will demonstrate that you are knowledgeable about how they do business and are aligned with their cause.
3. Be Persistent When You Reach Out to Clients

No matter how talented you are, no one will see your work unless you put it out there. And when reaching out to editors and art directors that you want to work with, chances are it will be rare that you actually get a response the first time. Quite often, they're swamped with work, and will need to be exposed to your work multiple times. You have to persistently reach out to them via their chosen communication channels.
---
Eleanor Can Be Found At:
» EleanorLeonneBennett.com: Eleanor's main photography website.

» Eleanor Leonne Bennett Arts on Facebook
» BuyContemporaryFineArtPhotography.com to be directed to her Facebook page.
» Check out Eleanor's Zazzle Shop
» Connect with Eleanor on Twitter @CompactBeauty
Eleanor's Recommended Resources
» The Genius of Color Photography by Pamela Roberts on Amazon.