LISTEN TO THE AUDIO INTERVIEW:
Podcast: Play in new window | Download
Subscribe: Apple Podcasts | RSS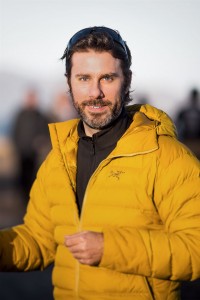 Ken Kaminesky is a veteran commercial travel photographer, Fujifilm Global Ambassador, Zeiss lens Ambassador, writer, consultant, and entrepreneur with decades of experience in the photography industry. His work has been featured worldwide in numerous commercial and editorial publications, including the New York Times and on the cover of National Geographic. His passion for travel and the incredible landscapes and people he encounters along the way are the inspiration for his popular blog, and the other publications he writes for.
Throughout his travels, Ken seeks to capture images and stories that will inspire and motivate people to step out their front door and embrace adventure. As one of the founders and tour leaders at Dream Photo Tours, he gets the chance to share his love of travel and photography with avid photo enthusiasts from all over the world. Savouring art, food, history, and culture with tour groups in places like Jordan, Italy, and Iceland is one of the most rewarding aspects of his work.
His favorite place in the world is always his next destination. He believes that each place has a unique story that will inspire others, which he aims to capture in his images. He doesn't usually talk about himself in the third-person.
Today we cover quite a bit, such as using negative experiences as a launching point for positive opportunities, the importance of actually traveling over having expensive equipment, and taking a series of logical steps to break into travel photography.
I want to give a huge thank you to Ken for taking the time to chat with us! I consider myself as much a student as the listening audience, and appreciate him sharing his extensive knowledge.
---
"Don't get into something for the glamour of it. Do it because you have a passion for the art…a thirst for knowledge of the world…and the rest will come." -Ken
---
Top 3 Tips From the Interview:
1. Turn your negatives into positives.

Let negative events in your life be  a catalyst for positive change. For example, did you recently lose a client? Learn from the experience, and then seek out an even better opportunity.
2. Stand in front of better places.

If you're trying to be a travel photographer, then the most important thing you can do is travel to an interesting place and start taking photos. Don't get caught up in having top of the line equipment. Start by taking interesting photos.
3. Build. Expand. Maximize.

If you want to break into travel photography, a good process is to (1) build your portfolio by getting out and shooting, (2) expand your reach by blogging and connecting with readers on social media, and (3) bundling several opportunities in each travel destination when possible.
---
Ken Can Be Found At:
» KenKaminesky.com: Ken's Lifestyle and Travel website.

» Blog.KenKaminesky.com: Ken's travel blog.
» DreamPhotoTours.com: Leads photographers of all skill levels on life-changing trips with unique experiences of food, culture & scenery in countries worldwide.

Ken's Recommended Resources

» PhotoShelter's Resource Guides: They have literally dozens of great, FREE PDF guides for photographers.