LISTEN TO THE AUDIO INTERVIEW:
Podcast: Play in new window | Download
Subscribe: Apple Podcasts | RSS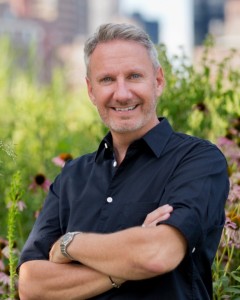 Jeffrey is a business coach, host of Creative Warriors podcast, speaker, and photographer. He works with entrepreneurs who are in business marketing themselves and their talents. Jeffrey's core message is when an entrepreneur is marketing themselves, they must have a clear direction, know what they stand for, develop a unique branding message and effectively communicate it.
Jeffrey takes great pride in unleashing entrepreneurs to leverage their "lack of focus" to diversify their businesses and live fulfilling lives. His work is grounded in real life experience, extensive professional coach training and humor.
In my chat with Jeffrey, we discuss the distinction between marketing your business versus marketing yourself, the importance of making what your business stands for crystal clear, and possible solutions for making your business run better.
I want to give a huge thank you to Jeffrey for taking the time to chat with us! I consider myself as much a student as the listening audience, and appreciate him sharing his extensive knowledge.
---
"It's not our job to prove our value to anybody. Our job is to be found by the people that value what we do." -Jeffrey
---
Top 3 Tips From the Interview:
1. You are essentially marketing yourself.

You are what makes your business different from any other business, so know what your distinction is, and what makes you different.
2. Make what you stand for crystal clear.

The benefits are two-fold: It will both attract the right customers, and also filter out the wrong ones for you.
3. If something isn't working for you, it's probably one of the 3 M's:

It could be (1) The market, in which you are talking to the wrong people, (2) the money, in which your prices are out of alignment with your market, or (3) the message, in which case you could be communicating incorrectly.
---
Jeffrey Can Be Found At:
» Creative Warriors Podcast: Listen to Jeffrey's interview-style podcast for creative minds.

» Blog.JeffreyShaw.com: Jeffrey's blog.
» CreativeWarriorUnite.com: The home of all the Creative Warriors

Jeffrey's Recommended Resources

» CreativeWarriorUnleashed.com: A training program that teaches you how to succeed in business when you are marketing yourself and your talent.

» EightEssentialElements.com: Jeffrey's Free Guide that teahes you 8 things you need to be successful, with a self-assesment test.