LISTEN TO THE AUDIO INTERVIEW:
Podcast: Play in new window | Download
Subscribe: Apple Podcasts | RSS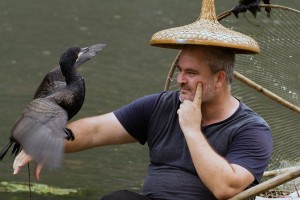 Malcolm Fackender is an award-winning Australian travel and commercial photographer specializing in small group photographic tours. Through his business Spotlight on Asia, Malcolm has led photographers on over 30 small group photo tours throughout Vietnam, Cambodia, Myanmar (Burma), China, India, Namibia and East Africa. Malcolm was also recently invited to be a photography leader in a new photographic tour venture called Dream Photo Tours
Malcolm is an accomplished photographer with more than 30 years in the photography industry. With an initial focus primarily on macro and bird photography, Malcolm's photographic interests broadened over the years to encompass many other genres, including travel, people and landscape photography. A natural educator, Malcolm regularly conducts educational and inspirational talks at various photographic clubs throughout Australia.
Today we chat about actively pursuing opportunities, getting out of your comfort zone, and diversifying your income.
I want to give a huge thank you to Malcolm for taking the time to chat with us! I consider myself as much a student as the listening audience, and appreciate him sharing his extensive knowledge.
---
"Don't sit back and wait for things to come to you. You have to be out there working hard and looking for that market." -Malcolm Fackender
---
Top 3 Tips From the Interview:
1. Don't wait for opportunities. Pursue them.

Instead, you should be actively pursuing them. If you have no gigs lined up, scout out a dream client beforehand, find out the type of work they are looking for, and then shoot that type of work so that you can reach out to them. This is where perseverance and persistence kick in.
2. Get out of your comfort zone.

This is where the magic happens. If you want to grow your business, you will inevitably need to step out of your comfort zone. Tackle those areas of your business that you find intimidating, such as crunching the numbers for your business, or ramping up your marketing efforts, for example. Or if you're nervous about having a blog for your photography business, it probably means you need one. While it can be uncomfortable at first, your comfort zone will eventually expand, your skillset will grow, and you will become more fearless!
3. Diversify your income.

Diversification of your income sources can be a wonderful concept, especially if the type of photography you do is seasonal. In addition to making money from your shoots, consider setting up additional income streams, such as from ebooks, online courses, and workshops in your area.
---
Malcolm Can Be Found At:
» MalcolmFackender.com: Malcolm's photography website.

» SpotlightOnAsia.com: Malcolm's photographic tours for Asia.
» SpotlightOnAfrica.com.au: Malcolm's photographic tours for Africa.
» DreamPhotoTours.com: Unique photo tours.
Malcolm's Recommended Resources

» MailChimp.com: Email marketing for your business.
» PhotoEphemeris.com: Free tool to help you plan your outdoor photography.
» Easy Release Model App: Useful for doing quick model releases.