LISTEN TO THE AUDIO INTERVIEW:
Podcast: Play in new window | Download
Subscribe: Apple Podcasts | RSS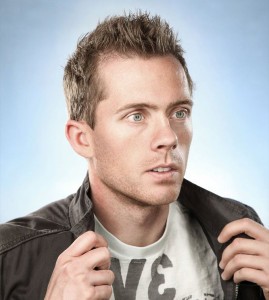 Josh Rossi is an award-winning commercial and entertainment photographer with a knack for the creative. He's a pro at creating images through his head through well-executed compositing. What brings Josh joy is when he can inspire others to do bigger and greater things. He is currently located in Los Angeles where he specializes in Commercial and Advertising photography, and even drives a bus that says "Escape from ordinary photography" on it!
His work can be seen on Lurzer's Archive 200 Best Digital Artists Worldwide 2014-2015, Good Morning America, People Magazine, The Wall Street Journal, The Huffington Post, The cover of Advanced Photoshop Magazine, Ad Week, MSN NOW and Mashable. His clients include Adobe, Acura, Champion USA, Wacom, Glenn Beck, Daymond John, Mt Dew (Devin SuperTramp), and many more!
Today we chat about the concept of influencer marketing and giving yourself permission to fail.

I want to give a huge thank you to Josh for taking the time to chat with us! I consider myself as much a student as the listening audience, and appreciate him sharing his extensive knowledge.
---
"The road to success is failure" -Josh Rossi
---
Top 3 Tips From the Interview:
1. The best time to market yourself is when you're busy.
Stay top of mind in businesses you want to work with. When you're busy with projects and clients, it's easy to forget that you should be constantly working to get the word out there about your business.

2. Give yourself permission to fail.

Josh said it well: "The road to success is failure." If you look at some of the most successful people, they have failed many more times than the average person because they were willing to take chances, fail, and learn from it.
3. Enter "Influencer Marketing"

When done well, it can be quite helpful to work with someone of influence to get your work exposed to their audience. The process involves reaching out to someone who is extremely influential, and making sure their audience fits with your audience. Also, it's vital to make sure their audience is full of decision-makers who could hire you. Josh runs a great FREE webinar on how to engage in Influencer Marketing here.
---
Josh Can Be Found At:
» JoshRossi.com: Josh's photography website.
Josh's Recommended Resources
» Check out Josh's FREE webinar on Influencer Marketing.
» The 48 Laws of Power:  This book distills three thousand years of the history of power into 48 thoroughly explained laws.