LISTEN TO THE AUDIO INTERVIEW:
Podcast: Play in new window | Download
Subscribe: Apple Podcasts | RSS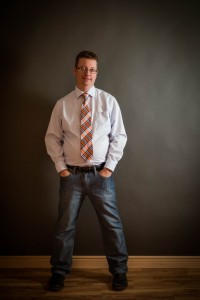 In Matt's words: "My wife and I own Allison Ragsdale Photography in Durango, CO. Our profitable studio supports both of our incomes. Allison never wanted to do anything besides be a photographer. She earned her Bachelor's Degree in Photography and began work as a photographer right out of college.
I, on the other hand, took more of a less direct path to where we are today. In college, I managed a camera store. After we moved to Durango, I taught high school math. I hope that my management expertise, teaching skills, and marketing know-how will help you in your journey.
I wish I could say I stumbled upon a magic formula that helped us succeed, but the reality is that I'm no different from you. Our studio has a lot of competition and everyone in our market is a photographer. Over time, I've discovered how to refine and promote our product to attract and retain customers. My goal is to share what I've learned with you to help you focus on your business and make a difference for your family. When you can make money doing what you love, you can stop struggling and start enjoying your work again."
Today, Matt and I chat about understanding the values of the photos you take, pricing yourself, getting new clients, and outsourcing the duties that are too much for you to handle.


I want to give a huge thank you to Matt for taking the time to chat with us! I consider myself as much a student as the listening audience, and appreciate him sharing his extensive knowledge.
Top Tips From the Interview:
1. Understand the value of the photos that you take.

With photography, a photo is worth more than the paper it's printed on, and the ink used to print it. It's a memory preserved. Understanding the value of what you bringing to your clients will give you more confidence in your work, and what you charge.
2. You can't do everything — nor should you want to be.

When you are running your own business, it will often feel like you a wearing a million hats. In addition to being the photographer, you have to be the book keeper, a marketer, a photo retoucher, and more!

Or do you? Don't be afraid to hire someone for book keeping, and even for marketing. This will free you up to do more of what you love: take photos.
---
Matt's Can Be Found At:
» MattHoaglin.com: Resources for photographers to help them run their businesses more successfully.

» AllisonRagsdalePhotography.com: Matt and Allison's high school senior portrait site for clients.
Matt's Recommended Resources
» Intuition to Succeed Academy

» Shoot Forward Photo Critiques