LISTEN HERE:
Podcast: Play in new window | Download
Subscribe: Apple Podcasts | RSS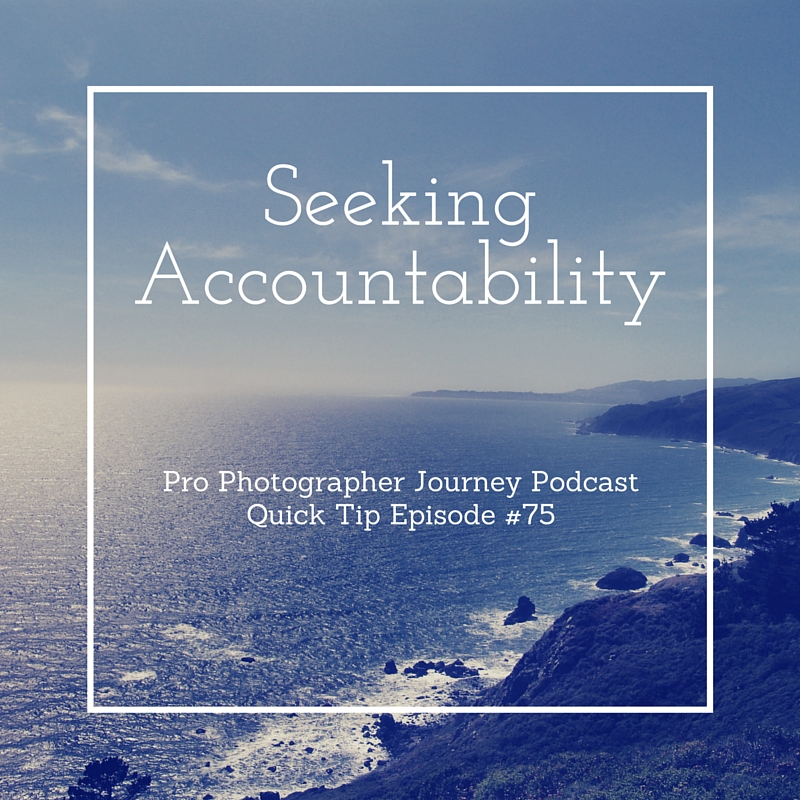 Welcome to this Quick Tip Episode! In this episode, I chat about important it is to seek out accountability, and even mentorship to help you grow as a photographer. I believe we should never, ever under any circumstances attempt to isolate ourselves when we are running our businesses. It's about collaboration, and helping each other. The more we help each other, the we benefit the photography industry as a whole.
In this quick tip episode, I also offer some practical suggestions for finding fellow photography groups and mentors to help keep you accountable.