LISTEN TO THE AUDIO INTERVIEW:
Podcast: Play in new window | Download
Subscribe: Apple Podcasts | RSS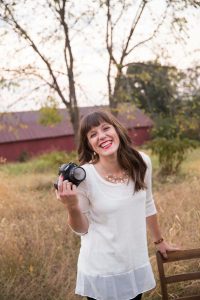 Photographer Lisa Hammond is a Southwest Michigan Wedding Photographer and owner of Lisa Hammond Photography. Lisa Hammond started her career in photography after coming to the end of her rope as a teacher right after the birth of her son. As she started searching out a career as a creative entrepreneur, she found herself coming alive! Lisa has a passion for helping other creatives to fall in love with the business side of things so they can make a living doing what they love! Lisa also has a passion for good cheese and wine, music, time with her girls, exercise and her husband and son. Running a successful business to her means she has time for all these things!
I want to give a huge thank you to Lisa for taking the time to chat with us! I consider myself as much a student as the listening audience, and appreciate her sharing her extensive knowledge.
In this interview, we discuss the following:
Consistency is key with her business.
Networking with other wedding photography vendors (florists, wedding planners, etc) has been especially helpful for getting new clients. Lisa actually loves becoming friends with vendors that she networks.
Getting to know her clients' needs is huge. This also applies to vendors that she networks with.
Taking a basic business class is very helpful for photographers trying to run her their own businesses.
---
Lisa Can Be Found At:
» LisaHammondPhotography.com: Lisa's photography website.

Lisa's Recommended Resources
» CreativeLive.com: A great online resource for creatives who want to take courses to improve.