LISTEN HERE:
Podcast: Play in new window | Download
Subscribe: Apple Podcasts | RSS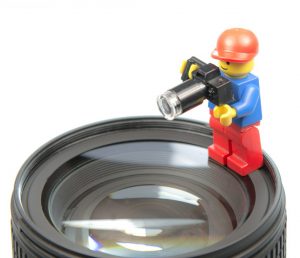 This episode is a little bit different. In this one, I strip down my photography business workflow and show you the areas where I can improve. Hopefully, this will give you some ideas of how you can improve with your own photography business. We're all in this together, after all.

Here's the transcript of today's episode (with headings):
Hey everybody, Chamira Young here. This is a bit of an unusual episode because it's going to be an update with what's going on with me, and hopefully it won't turn into too much of a rant.
I want to tell you why I haven't put out a new episode in almost two weeks, and what I'm going to do about it, as far as how to fix that.
It's related directly to my photography business actually, and I'd even say it's also my podcast's fault.
In a nutshell, my photography business has taken off, to the point that I have been overwhelmed with the duties of a photographer running their business mostly by themselves. I have more clients and and I have more work. I'm running off do shoots more than ever before. I'm meeting with clients more than ever before.
I mentioned it could be my podcasts faults because I've learned so much from chatting with the awesome guests on this show, that it's inevitably helped me improve my own business in leaps and bounds.
Some would say that's a great problem to have, right? Well, kind of. Except that it's gotten to the point where I've been working my tail off to keep up with the increased demand of my photo services, but other areas of my life have been suffering. Complete transparency, I haven't been keeping up with personal relationships like I want to, I haven't been keeping up with my physical health as much as I have before, and I haven't had the time to put out an episode on this podcast in the last couple weeks. Argh.
So, as photographers, we all want business to pick up, because we take that as a marker that we're become more quote, unquote "successful." However, one thing many of us overlook until we're completely slammed with work is that our quality of like can often decrease if we don't run our businesses intelligently.
A Bit of Background – My Photography Journey
So, super quick background for those who may be new to the show on me:
-Went to University of Michigan School of Art and Design – picked up my first digital camera.
-Wasn't until 2009 that I started shooting professionally as an employee at magazine.
-Went off to run my own creative business in 2012. Was doing photography, mixed in with other graphic design and illustration services. Was trying to do everything, and charging next to nothing most times, ugh.
-Started this podcast in 2013
-Fast forward to today, and the main client-facing service I offer is photography. Specifically, corporate photography. I've also launched a separate website for my horse photography, which I'm still in the process of growing.
As I mentioned, things have really started to take off the way I want to.  However, more stressed than ever trying to keep up.
Stripping Down My Current Photography Workflow
So I want to give you a snapshot of my Current Photography Workflow, and How I plan to change it in order to free up more time, improve my quality of life, and just as importantly, better serve my photography clients.
Hopefully me laying it all out there will help you with your business. Not saying you have to do everything the way I do it. It just may give you some ideas.
I'll focus on my corporate photography (business headshots, etc), because it's more developed than my horse photography at the moment. So right now, I go out and do the prospecting, meaning, I go to Chamber of Commerce meetings, Business Network International meetings, and other local events in order to meet small businesses in my Port Huron area. It seems like inevitably, someone is interested in having a photo shoot. They are then converted into a Lead in my mind. So I go home, and enter them as a Lead in Sprout Studio (affiliate link), the software I use to manage my business. Signing up with Sprout has been one of the best moves I've made for my business this year, by the way. It totally helps keep me organized, and makes sending contracts to clients way easier, among other things. Anyway, once a person or business is entered in as a lead, I follow up with them by email. Sometimes, they want a shoot right away. Other times, it takes months of me sending occasional non-pushy emails, just to keep in contact with them. Sometimes I run into them in person, which is always nice. Port Huron's a small town.
For those that want to do a shoot, we verbally determine a date (meaning, in person or email), and then I go into Sprout and send them their contract to sign via email. They sign it, send it back to me, and then in the days leading up to their shoot, I'll schedule a couple emails to make sure they're prepared for their shoot and what to expect. One of the biggest questions I get is what they should wear, so I try to always include that in my emails now.
The day of the shoot arrives. I do the shoot. Go home, and send them off to my retouching service. Right now I use Retouchup.com. In general they do a good job. I've used others. So in addition to Sprout Studio (affiliate link), outsourcing my photo retouching is another way I've already become more efficient this year. I know a lot of photographers initially find it scary, but it's really not that bad. Some services you can send them reference images so they can learn your individual style. Some retouching services will even work with Lightroom Presets you send them. (I'm not sure if Retouchup works with Lightroom presets. If they do, I haven't used that feature, or taken the time to find it.) So when I get the photos back from them, I usually end up doing some light editing myself on the photos, which I don't always need to do. I struggle with not having my hands in everything.
When the photos are done, I upload them to a Sprout gallery, send a notification email to my client, and also pre-schedule a handful of follow up emails to go out to them, such as a reminder to look at their gallery a few days later, and then another email asking for their feedback. Maybe a few weeks after that, I scrape out time to send them a thank you card, or some small token of my heartfelt appreciation.
Then, I move on to the next client. It's always been my intention to send out occasional email newsletters and cards to my past clients, but I haven't had the time. I'm usually rushing to the next client, especially now that business is currently picking up.
So, here's how I plan to improve my current workflow:
I'm planning on hopefully hiring an assistant to help with much of admin duties. This is a work in progress, but I believe it's the next logical step I can take to make sure my business does not depend on me so much.  A lot of the stuff I do – such as entering lead and client information into Sprout, and scheduling emails to go out to clients before and after a shoot – can be done by my future Customer Happpiness Manager, which is what I like to call my future assistant in my head. He or she can also be the one to send my images to the retouch service for editing, and even upload them to the client's gallery for me, and then send out the notifiation email. They could schedule the followup emails and appreciation gifts. They could also handle sending out monthly emails to past clients, and schedule out Christmas cards as well. I want someone who is great with people, and give my leads, and especially my current and past clients special attention to make them feel like rock stars. A special thanks to Scott Bourne, by the way, for impressing upon me the importance of making my clients feel like rock stars.
By the way, I'm not going to have this person pretend to be me. They will use their own name, with their own title, and I'd give them a business email, so it would be [email protected].
In fact, after I finished recording this episode, I'm having my first conversation with a possible assistant. We'll see how it goes. I'm nervous –  which is kind of funny, because I've outsourced stuff for years, such as the audio editing for this podcast, even graphic design stuff in the past. It's not like I'm totally new to this. Yet, I want to do it the right way this time. I want it to be longer time, and find the right person to essentially become a member of my brand. I'm also excited, because the handful of people I've contacted have worked for years specifically with photographers, and are familiar with the challenges they face. They're all in the U.S.
Again, we'll see how it goes. I've also considered hiring a local assistant here in Port Huron, and have already had a conversation with a possible person. I've also considered using Upwork.com, formerly Odesk, to choose hire someone from around the world. I've been using Upwork for years now for other, smaller needs I've had. So we'll see how I ultimately choose.
My Vision For the Future
My vision for the future – as in, the next 3-6 months – is to get to the point where all I'm mostly doing is prospecting and networking, and also doing the actual photo shoots. My assistant would handle most of the other stuff.
And the next step after that? Hiring associate photographers to add my team. But that's down the line (as I rub my hands together). One step at a time, Chamira. I have to see how this goes first.
Hopefully this gives you some ideas of how you can lighten the load on yourself, if you're feeling overwhelmed in your business.
Concluding Thoughts
So yeah, that's why I haven't published an episode in a couple weeks. I look to get back on a more regular schedule as I get things in control with my growing photography business. Looking forward to my chat with the possible assistant in about an hour, and then I'm off to do a photo shoot later today. And then another one tomorrow. Oy.
That's all I have for you today. I tried to go into a decent amount of detail as I could think of, but let me know if you have any questions about my workflow. You can leave questions on the show notes page, or email me at [email protected]. Again, that's [email protected]. I'll try to get back to you as soon as I can.
Let's go out and build the photography business of your dreams.
Save
Save
Save
Save
Save