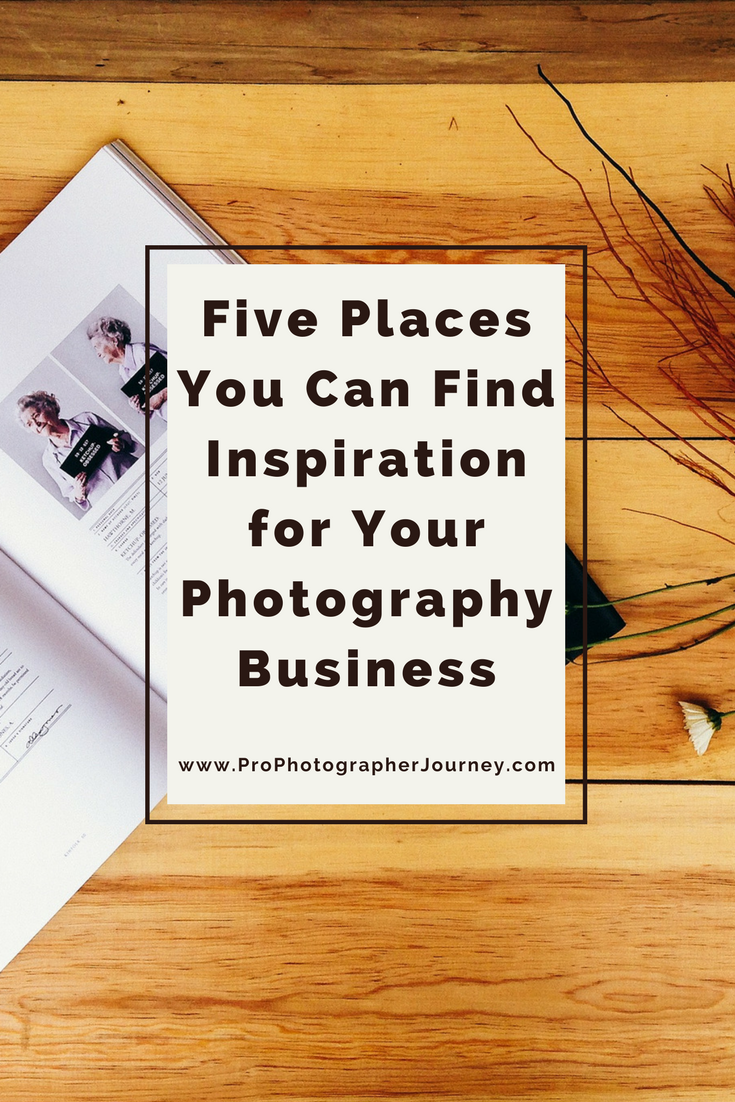 Photographers are easily some of the most creative people you know, but they are also some of the people who are most likely to need some inspiration every now and then.
Just like every other artist, photographers in any niche will often find themselves lacking or in a rut of creativity and they require some special considerations when they try to get back on the creativity horse. With the power of the internet, both good and bad power, you have the tools and the capabilities to reach out to other creatives and learn from a mass group of people.
There are plenty of places to find people on the internet who could be helpful, but there are some key places to find inspirational creatives on the internet and that's where you might find your next nugget of creativity.
1. Instagram
This is at first, a very obvious choice of platform to find inspiration, it's true power goes under the radar. It's easy to agree that Instagram is a great place to find inspiration for images. It's maybe not as obvious how easily it can be to not only get that inspiration but also to learn and see the specs on the type of inspiring images you like.
Photographers on Instagram are well-known to share their images for the viewing of other photographers as well as potential clients. They also are a great channel for learning. Photographers are so easy to connect with through Instagram and they are usually more than happy to share their edits, presets, and techniques with you as well.
2. Facebook Groups
Another key social media channel is Facebook, but not just the regular newsfeed that you will find the creative inspiration you might need. There are new Facebook groups up and running with sometimes thousands of members that are strictly created to share images with their technical aspects. That's is truly the only purpose in most cases.
There are groups built for a variety of reasons but with a bit of searching you can easily find groups with titles running along the lines of "Sony Photography," "Canon Photography," "Nikon Photography" and more. Get accepted into one of these groups and check in daily, weekly, or monthly to learn something new, try something new, and share it with other photographers like you.
3. Podcasts
Podcasts are running rampant! There are more and more podcasts popping up and in every single niche you could possibly imagine. Photography podcasts are not the exception. Photographers in every niche possible are interviewing and learning from and sharing tips with other great photographers. It's a simple and highly digestible way to learn about photography and learn about people in the industry.
Finding podcasts to listen to is simple with a quick search and once you get down the rabbit hole of other podcasts it will show that there are tons for your listening pleasure. The hard part might be for you to work hard in the next year to snag an interview on one of these podcasts and that can be a great goal for you to build up inspiration for other people.
4. Reddit
Reddit, without a doubt, it dominated almost entirely by men and you might think this dark corner of the internet wouldn't be helpful, but you couldn't be more wrong. If you need some inspiration, you will find a wide range of abilities, styles, and photographers from global locations on Reddit.
If you're fine with following subreddits such as "earthporn" or "landscapephotographyporn" you are bound to find some amazing images. Not only will you find amazing photography for your inspiration itch, you can also integrate yourself into an awesome conversation about the location, the specs, the techniques and more. If you don't find the photos helpful, the conversation alone might be just the inspiration you need.
5. Youtube Vlogs
Vlogging is something that has come up in a big way in the last few years as well. Now you might be thinking, "How could vlogging help a photographer?" Which is a great question. The reason why vlogging is going to be helpful is because you find a new angle for photographer and inspiration to potentially include some videos in your work.
Video is such a strong method of communication, similarly to photography, but it's a much more immersive experience. If you can find inspiration and find new creative ideas from videos, you are going to up your photography game and then you'll also learn and gain confidence about using video effectively in your own work.
Being a photographer is such a beautiful and challenging career choice. Being inspired and being creative can also be beautiful and challenging and it's much easier to find great inspiration in this world of the internet than ever before if you know where to look.