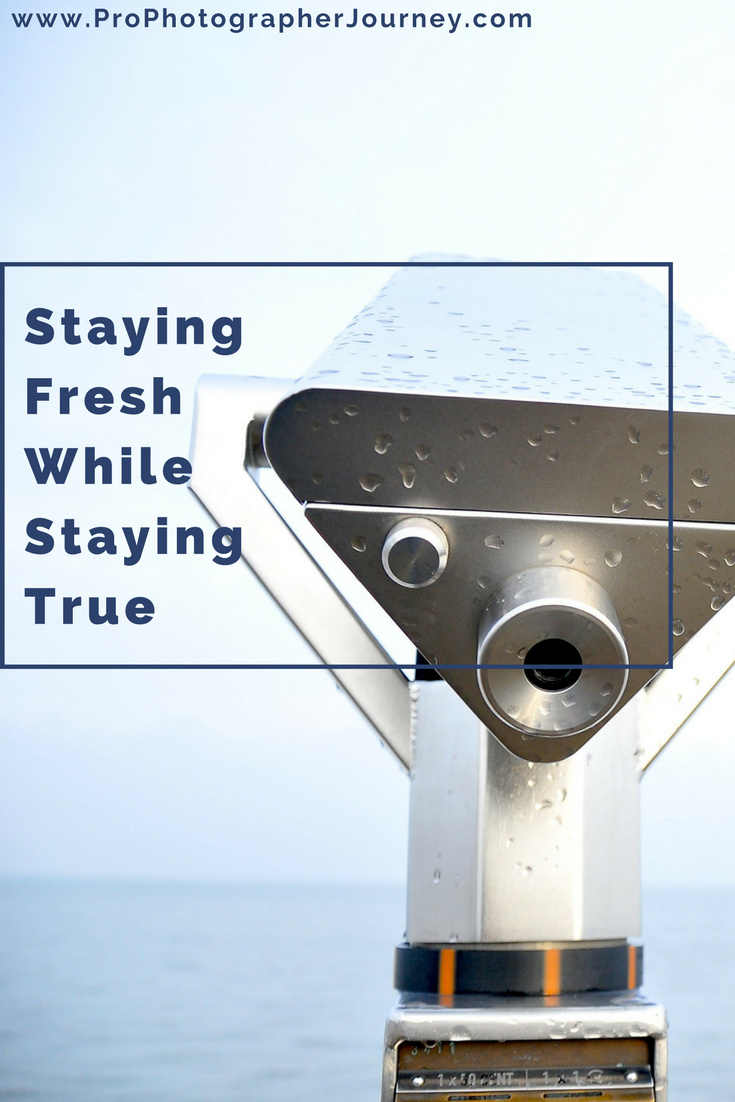 Many of you are beginning photographers, but soon you will be well into your business. The years fly by when you start a business because you are engaged and start to miss the passing of time. This is mostly likely to happen when you live and breathe your business, which most of you do.
One of the issues that some young photographers struggle with is falling into a funk. Just a few down days will spiral into months and it won't always be about money either. Sometimes, our inspiration is waning and it can be hard to get yourself out of the creative funk. It's like writer's block for photographers. There's an art to staying fresh and motivated in your photography business but it's also something that has to be done purposefully.
Find New Inspiration
One thing that photographers forget to do it seek more inspiration or, at least new inspiration. They are using certain resources, following certain people, checking certain social media channels, and they are missing out on a world of inspiration outside their regular realm. It's a great practice to really seek out and find new inspiration for yourself.
Walk to or from work on a different route, do your editing in a new place in the house, listen to a new playlist, find a new Pinterest board. It can be that simple but we often get so comfortable in our routine and paths that I can be hard to deter ourselves from them.
Explore Others in your Niche
This goes hand-in-hand with social media. We often follow and give love to those who we seek to be someday. A mentor or a good friend who has helped build your style, tastes, or desires of your business. We follow these people to get advice, inspiration, and answers to questions we have, which are all really great things.
However, it's also an excellent practice to search for new people in your same niche. For example, if you are a wedding photographer with a light and airy style, you are constantly bombarded by those similar to you on your feeds. Instead, try to seek out a new realm of dark or moody photography to gain some inspiration or just learn a new method of shooting.
Create Something for Yourself
Most artists, of any niche, will struggle with this idea. Artists get so caught up in their creations and their services for other people. It's not often that they create anything for themselves.
In the beginning, it's easy to please yourself with a paycheck instead of pleasing yourself with an incredible project that blew your own mind. It's not often that we surprise ourselves in our businesses anymore. Take some time to curate your own creative juices and take time to focus on something you want to try. It might be free work that won't bring you income, but the practice of playing with your craft is an invaluable lesson that should never be forgotten.
Taking time for yourself to cultivate your own creativity is a practice that most photographers forget about. It's so important to stay fresh in your own niche but also gain inspiration from all of the creative factors that surround us every day.