LISTEN TO THE AUDIO INTERVIEW:
Podcast: Play in new window | Download
Subscribe: Apple Podcasts | RSS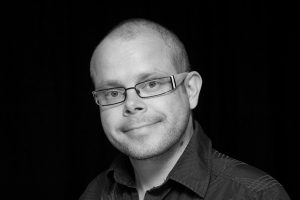 Dan Waters has been a professional wedding and portrait photographer for 8 years and is the co-founder of GetProPhotoClub.com where he helps turn photographers into savvy entrepreneurs. He was a marketing professional for around 17 years and used those skills to find and book high quality clients despite living in a low income city.
He was voted one of the top 10 breakthrough wedding photographers by Hitched.co.uk and Photo Professional Magazine in 2014. His ManKIND project is a mission to do a random act of kindness for someone from (or with heritage from) every country in the world.
I want to give a huge thank you to Dan for taking the time to chat with us! I consider myself as much a student as the listening audience, and appreciate him sharing his extensive knowledge.
In this interview, we discuss:
How words persuade potential clients. It can be an "unfair advantage".
The challenge of time management
Becoming complacent when you have enough business coming in
How he books 89% of weddings when people meeting with him. It's a series of small decisions.
The concept behind his decision not to have his prices on his website, with the goal being to get the person to call and on his email campaign.
Building a relationship with your potential wedding clients through a series of small steps.
Proselect Software Sales Tool
If you use the code "CHAMIRA", you get £10 (that's $10.49 USD at the time of this interview) off of his complete system for running a successful portrait business. Learn more here. 
Dan Can Be Found At: