Podcast: Play in new window | Download
Subscribe: Apple Podcasts | RSS
Recap Episode: Strategic Networking With Vendors to Get More Clients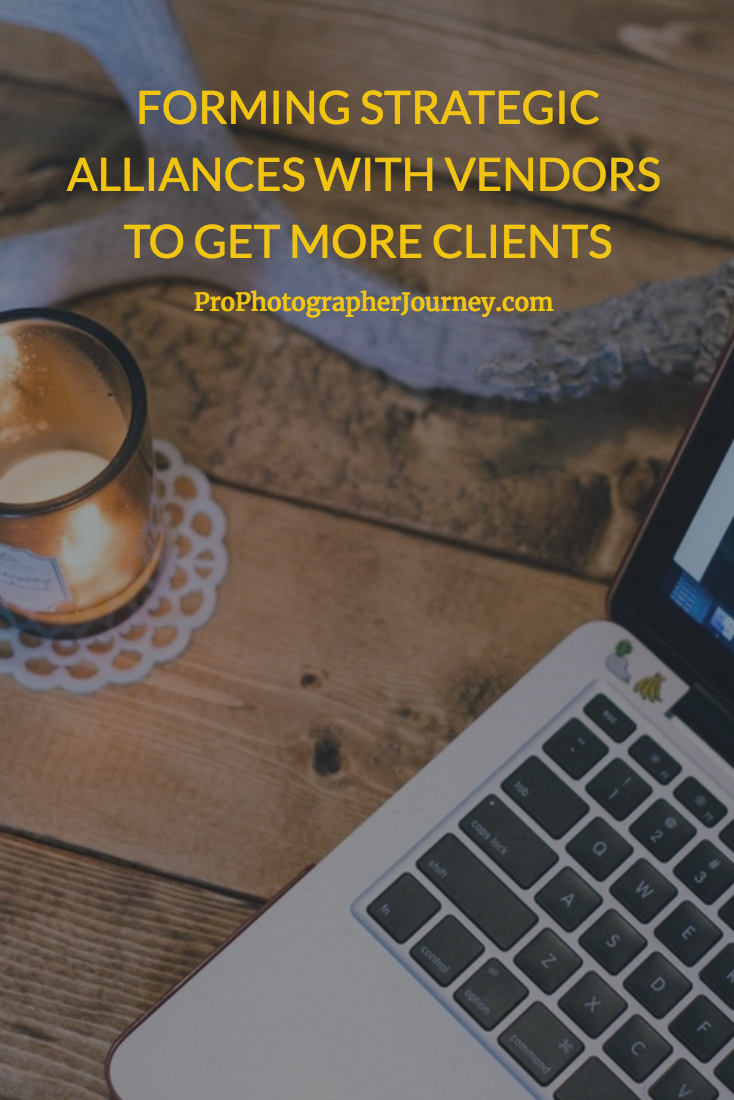 In this solo recap episode, I want to zero in on and discuss a super cool marketing strategy from my recent chat with Andrew Hellmich, professional portrait photographer and founder of PhotoBizX, a great resource for other photographers to up their business game.
Today I want to talk about a specific strategy that he mentioned in regards to networking with other vendors in his photography genre. It's pretty darn cool.
So, in the interview, Andrew mentioned that he likes to effectively network with other vendors that complement his photography genre, which is weddings.
First of all, let's make sure we're all on the same page here. When I say vendors, I basically mean businesses, and when I say they need to complement your photography genre, that simply means that they serve your same type of customer, but are not in competition with you. With wedding photography, for example, it's pretty easy to figure this out: florists, wedding planners, dj's, caterers, wedding dress makers, hair salons, even real estate agents…you get the idea.
In the past, we've had wedding photographer Dan Waters on the show talk about how he forms alliances with real estate agents by printing up nice certificates for his services for them to hand to the families they serve. That's an awesome idea. Well, in Andrew's case, he actually goes to these businesses and records an interview with them. He brings his camera, and asks them the types of questions a customer would ask them. So for example, if he were interviewing a florist, he would ask them questions a bride would ask a florist, such as, "How do I select the right type of flowers?" or "What kinds of flowers do you have?". He then posts this insanely info-packed interview on his own website. Not only do engaged couples (mainly the women, since they're the ones usually making the decisions) find this info insanely helpful, but it increases their trust in him. It also helps them figure out their wedding plans. And, as an added bonus, it helps Andrew's blog rank for keywords that are related to weddings, such as florist keywords, etc.
In addition to posting the interviews on his blog, he also posts them on Youtube, and of course social media.
It's a great strategy that really helps you form strong bonds with other businesses in your area. They will be more willing to refer you business, and you are essentially referring them business by promoting them on your website. Brides-to-be are more likely to choose you because, hey, you have this wonderfully helpful blog that shows you know what you're doing, and you also help them with their other decisions about finding a florist, and a caterer, and a hair stylist, etc.
So consider this for your own business, and choose just even 3 businesses in your area you could do this with.
Save