Podcast: Play in new window | Download
Subscribe: Apple Podcasts | RSS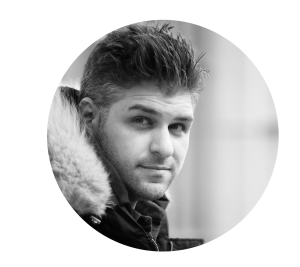 Drew Gurian is a New York City based celebrity and lifestyle photographer. He has photographed a variety of personalities including Kendrick Lamar, the cast of The Hunger Games, and President Barack Obama in the White House. He even has a selfie with Bo, the former First Dog.

From the Pro Photographer Journey Podcast:
We want to give a huge thank you to Drew for taking the time to chat with us! We consider ourselves students as the listening audience, and appreciate him sharing his extensive knowledge with us.
In this interview, we discuss:
how he worked his way up as an intern to eventually shooting well-known celebrities
the elements of persistence in his photography career
the importance of having a distraction-free website
the simple way of finding an internship
the significance of keeping your portfolio updated online
balancing your time when running a photography business
the individualized approach to building relationships with industry contacts
simply being likable and authentic without being pushy

PhotoShelter gives people and organizations easy ways to manage their photos  – from delivering, storing, selling, sharing – all from one place. Their platform offers simple and smart ways to share, store, deliver and sell your highest quality work. They handle the biggest files and solve some of the biggest business challenges for professional photographers.
Get social! Follow PhotoShelter online:
Drew can be found at:
@DrewGurian on Twitter and Instagram
Photo credit: Robert Caplin