LISTEN TO THE AUDIO INTERVIEW:
Podcast: Play in new window | Download
Subscribe: Apple Podcasts | RSS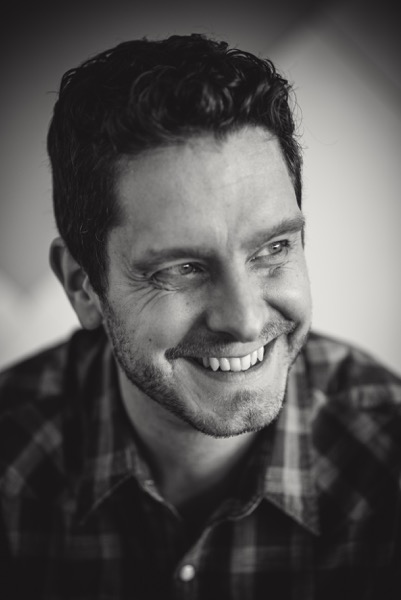 As business manager to freelancers, digital artists, and entrepreneurs, Corwin cares about the "why" and the "how" of making a life, and a living, from one's creativity. He manages talent such as world-renowned photographer, publisher, and best-selling author David duChemin. Corwin is the author of Living the Dream: Putting Your Creativity to Work [and Getting Paid] (Peachpit Press, 2013) and has had eBooks published by Craft & Vision and Flatbooks. Corwin presents business and marketing lectures / workshops at photography and design conferences throughout Canada and the Unites States; he is also a guest lecturer at Vancouver Media Arts Institute, Langara College, and Capilano University (IDEA Program). Connect with him through his website where he doesn't blog, he delivers at corwinhiebert.com. Follow Corwin on Twitter, Facebook, Google+ or Instagram.

Today we chat about ways to successfully plan and run your photography business.
I want to give a huge thank you to Corwin for taking the time to chat with us! I consider myself as much a student as the listening audience, and appreciate him sharing his extensive knowledge.
---
"Dream big. Start small." -Corwin Hiebert
---
Top Tips From the Interview:
1. Your putting together you business plan should be fun, and it should grow with you.

This is where you should get excited, as you plan and explore possibilities. Have a well-detailed business plan involves the following components (he names all of the components in the interview):
A Vision Statement: Explain WHY you're are in business.

A Goal Setting Section: This can be a 1, 3, and 6 month plan.
An analysis of your primary strengths, as well as your weaknesses.
2. Identity and branding are important.

If you want to be considered professional, you need to look the part. Your logo, website design, and marketing material should reflect you — authentically. It should attract the right clients to you.
3. Research your ideal client.

Know who you are marketing to. Pin-pointing your idea client type is key.
---
Corwin Can Be Found At:
» BusinessActionPlanner.com: Tools and insights for creative freelancers.

» 5DayDeal.com: Photography Business Bundle: $1900+ worth of business resources for only $87

Corwin's Recommended Resources
» PhotoShelter.com has awesome free guides.
» SproutStudio.com awesome studio software for photographers.