LISTEN TO THE AUDIO INTERVIEW:
Podcast: Play in new window | Download
Subscribe: Apple Podcasts | RSS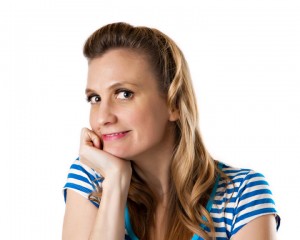 South African born Mimika Cooney is an international award winning photographer, TV Host, published author, speaker and small business marketing expert.
Mimika Cooney is the host of MimikaTV, an interview web show that shares the stories of successful entrepreneurs. As a digital marketing and branding strategist, Mimika helps entrepreneurs attract their perfect clients and build a brilliant business. She is on a mission to help entrepreneurs build a sustainable business doing what they love! Mimika has been a pro photographer for 12 years in two countries, and has authored two books on the business of photography. Mimika is the founder of Capture School, an online platform of courses that teaches branding, marketing and video skills. When she is not listening to audio business books in the carpool line, she enjoys dancing and gluten free tea parties with her three kids. Grab her Free Branding+Marketing Toolkit here www.mimikacooney.com
Today we discuss being aware of the "signals" you send out to prospective clients, rebranding, how your business makes people feel, and focusing your marketing efforts on your avatar (ideal customer).
I want to give a huge thank you to Mimika for taking the time to chat with us! I consider myself as much a student as the listening audience, and appreciate her sharing her extensive knowledge.
---
"You can't rely on your camera to take the big pictures. It's the person behind the camera that really creates the art." -Mimika Cooney
---
Top 3 Tips From the Interview:
1. Be aware of your signals.

People will pick up on the signals that your brand gives off. It's much more than a logo and a website. It's how you do business, what you stand for, how you communicate the values of your business, and what you will and will not do. Send the right signals, and you'll attract the right customers.
2. It's about how you make people feel.

With branding, remember that people will remember how you make them feel. Ask yourself: What do you want your brand to be? What's your angle? Brand yourself on purpose, and choose how you want them to feel about you and your business when they interact with you.
3. Know your avatar, and focus your marketing efforts on them.

Identify your "avatar" or ideal client. Research what they like, where they hang out, how much they like to spend, and what resonates with them. This will shape who you target for marketing, and how you communicate with them.
---
Mimika Can Be Found At:
» MimikaCooney.com: Check out Mimika's site to pick up her free video toolkit!

» Facebook.com/groups/bizclassmarketing: Mimika's free Facebook group focuses on branding, online marketing & video marketing.
Mimika's Recommended Resources