LISTEN TO THE AUDIO INTERVIEW:
Podcast: Play in new window | Download
Subscribe: Apple Podcasts | RSS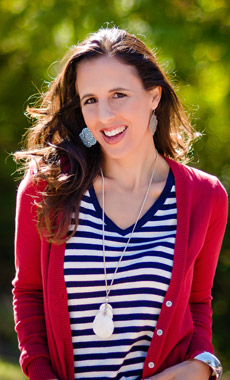 In Jamie Larson's words: "Six years ago, my hobby of documenting the everyday life of my little ones bloomed into a thriving photography business (Jamie Larson Photography). My children have been my inspiration, and my husband has been my biggest fan.I am passionate about photography, but even more than that, I enjoy motivating & mentoring others.
I LOVE going on family adventures, I eagerly wait for Friday dates with the love of my life, & I am addicted to learning & researching new things. I can rarely pass up a coffee date with a close friend, & I would much rather collaborate than do things alone."
Today, Jamie and I chat about staying out of the comparison game, as well as keeping in mind that you may NOT be your ideal client.

I want to give a huge thank you to Jamie for taking the time to chat with us! I consider myself as much a student as the listening audience, and appreciate her sharing her extensive knowledge.
---
"There's so much more that goes into business than just an idea, or just being passionate about something. " -Jamie Larson
---
Top 3 Tips From the Interview:
1. Don't get caught up in the comparison game.

Endlessly comparing yourself to other photographers only serves in defeating yourself. Of course, you should always push yourself to get better, but don't indulge in unhealthy behavior by comparing your business/photography skills with a photographer light years ahead of you. We all start on square on, so keep in mind that it's a journey for us all. Celebrate how far you've come, and look forward to where you want to be.

2. Just because you love photography doesn't mean that you have to turn it into a business.

Running a photography business involves so much more than taking photos. If you're not willing to push yourself to consider details such as marketing yourself and making a profit, then your business won't go far. For some photographers, they decide that simply want to engage in it as a hobby — and that's completely fine. Just know where you stand. For those who want to make a business out of it, seek to educate yourself on those areas where you are weak.
3. You are NOT always your ideal client.

Rather than assume the client you are trying to reach thinks like you, consider that your ideal client may not think like you. Don't automatically price yourself as the cheapest photographer around, because that is a race to the bottom. For example, if you are aiming for a higher demographic, they may be willing to spend more money than you would think. Research, research, research your ideal client.
---
Jamie Can Be Found At:
» Jamie Larson Photography: Jamie's photography website for clients.

» TheSnapSociety.com: Jamie also trains other professional Photographers around the country, and runs a website that is dedicated to being a resource for Photographers.
» Instragram: @thesnapsociety

» Periscope:@snapwithjamie
» Check out The Snap Society on Facebook
Jamie's Recommended Resources
» Again, The Snap Society.com – In particular, check out the Inspiration Cafe. There are different courses for photographers that help you save time and make money.