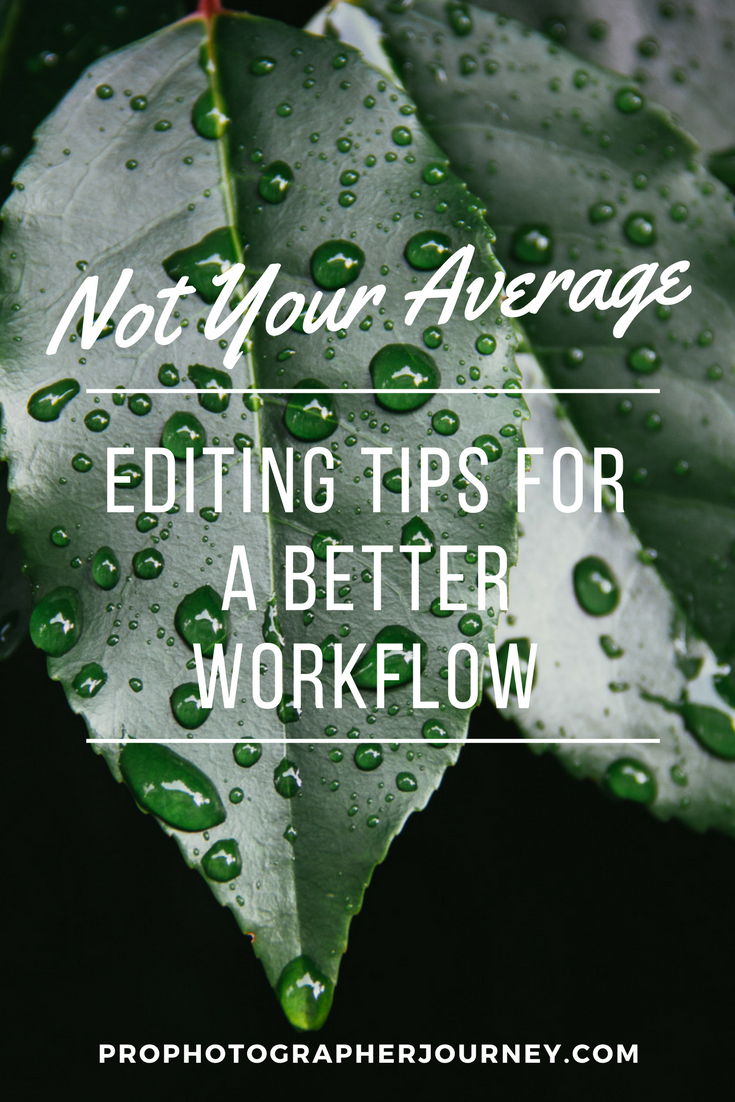 Let's face it, your photos are what's going to get you noticed. There's no denying that.
But here's the other part of that, at what cost are you producing great photos?
No, this isn't all about money either. It's about workflow and how you can start maintaining those incredible photos without losing your workflow or your mind!
Process Makes Perfect
Each time you open up your editing tool, what goes through your mind? This is a good indicator of your attitude toward editing photos in general. The process itself should never scare you away.
Maybe the size of the wedding, the images you are scared to find, maybe. But not the process itself. Instead, now is a good time to evaluate the process of editing. You should not be reinventing the wheel each time you start to edit photos. Creating a smooth and seamless process is going to be the first step in making your entire editing flow a bit smoother from the very start.
Technology Tipping Point
As a part of the process you are now ready to start syncing up, technology will play a huge role for a number of reasons. Some of you prefer a wide range of editing tools and no one is going to tell you which is better or worse, but there are certain reasons why one might be better for you.
First and foremost, it's absolutely crucial to learn as much as possible about your editing tools so that you can edit smoothly and to your full image capabilities and potential. Since there are so many editing styles, each tool will perform differently and each image requires something different as well. This is your chance to hone in on a few simple tools that work well together. This will keep you focused and centered and will avoid wasting time importing, exporting, and downloading files again and again.
Phone A Friend
While not literally, this is one of the best options that you have. Since you are the owner of your own business, you can decide to outsource some of this work.
One issue that some photographers have is that finding someone to match editing styles was difficult, but with the amazing tools you have available today, you can easily find tons of freelancers who are working hard to match your style perfectly. This brings the competition up and, in the end, gives you a better person to work with.
Your entire workflow is so crucial to the success of your business, but it's also more manageable to look at one section, editing for example, and identify ways you can make this smoother, easier, and more reasonable without sacrificing the amazing quality and artistry that you put into each photo you take.