Podcast: Play in new window | Download
Subscribe: Apple Podcasts | RSS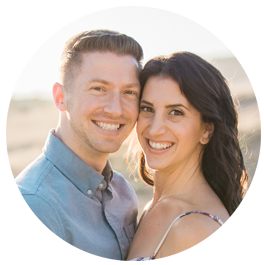 Gavin Wade is a husband, father, and professional wedding photographer. Living in Southern California, both he and his wife Erin started their journey as photographers over 9 years ago. From celebrity clients to reality TV shows, they have photographed upwards of 500 weddings so far in their career. Through a need in their own business, Gavin founded and launched CloudSpot.io which is a game-changing gallery service and image delivery platform exclusively for pro photographers!
From the Pro Photographer Journey Podcast:
We want to give a huge thank you to Gavin for taking the time to chat with us! We consider ourselves students as the listening audience, and appreciate him sharing his extensive knowledge with us.
Today we get to chat with wedding photographer and Cloudspot founder Gavin Wade!
We discuss:
building value from the very beginning in your business
the importance of your mindset in your business
the role that photo delivery plays in every successful photographer's business
placing yourself in your client's shoes
utilizing online tools to make your life easier and keep you sane
the importance of client experience
understanding that it's not about you, but rather your client
establishing your brand
getting your caliber of photography up to par
having processes and systems in your business
» Check out Cloudspot.io, the photo gallery for photographers!
Gavin can be found at:
Links to Cloudspot.io are affiliate links on this page.