Podcast: Play in new window | Download
Subscribe: Apple Podcasts | RSS
Welcome to "A Marketing Moment" episode, where I bring you bite-sized marketing tips that you can apply to your business. I asked the previous episode's guest what they're doing to market their business this week, and they give their candid reply.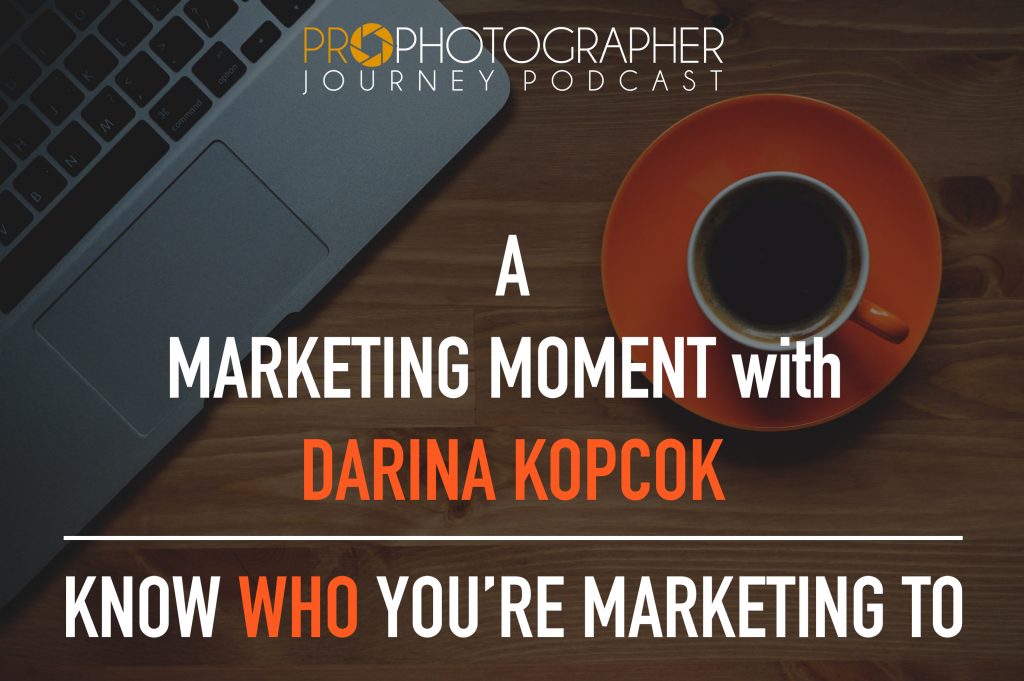 In this marketing moment episode, PhotoShelter user and photographer Darina Kopcok shares valuable insights about the importance of knowing WHO you are marketing to!
Have you listened to Darina's full interview yet? She discusses the nuts and bolts of a successful food photography shoot, how her PhotoShelter website helps her get clients, and more! Check it out here.
Listen in and be ready to take notes!

PhotoShelter gives people and organizations easy ways to manage their photos  – from delivering, storing, selling, sharing – all from one place. Their platform offers simple and smart ways to share, store, deliver and sell your highest quality work. They handle the biggest files and solve some of the biggest business challenges for professional photographers.
Get social! Follow PhotoShelter online:
Darina can be found at:
Thanks Pixabay and freephotocc for the image!