LISTEN TO THE AUDIO INTERVIEW:
Podcast: Play in new window | Download
Subscribe: Apple Podcasts | RSS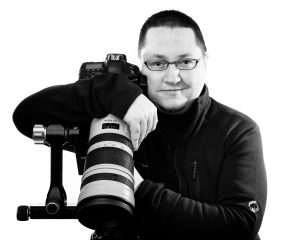 Martin Bailey is a nature and wildlife photographer based in Tokyo. He's a pioneering Podcaster and blogger, Craft & Vision author, Phase One Ambassador and  X-Rite Coloratti member. Fueled by his passion for nature and travel, and a tireless desire to share his knowledge and artistic vision, Martin is a popular international tour and workshop leader, helping photographers from around the world to experience and capture the wonders of this awesome planet we call home.
I want to give a huge thank you to Martin for taking the time to chat with us! I consider myself as much a student as the listening audience, and appreciate him sharing his extensive knowledge.
In this interview, we discuss:
Seeking to induce an emotional response from the viewers of your photos
Being purposeful and patient with wildlife photography.
The role of client education, and picking your battles
Running your own business is not always sexy
---
Martin Can Be Found At: